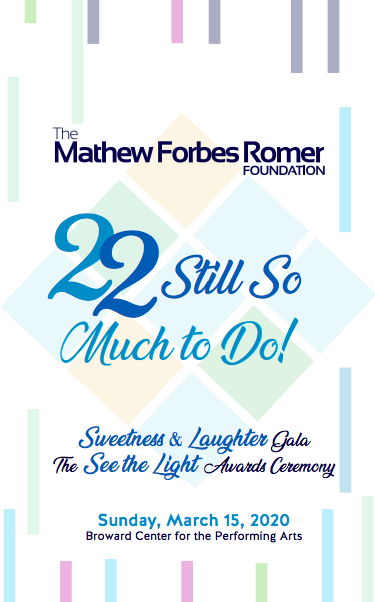 The Sweetness and Laugher Gala took place on Facebook Live.
Download the program, and click the Facebook link to replay the Live event. Lastly Click below to see the Gala and "See the Light" Awards Video.
"See the Light" Awards Honorees
Barry Byrne, M.D., Ph.D.
Director of the Powell Gene Therapy Center and the Associate Chair of Pediatrics at the University of Florida College of Medicine
Oralea Marquardt, M.S.W.
Vice President of National Tay-Sachs and Allied Diseases Association and Advisory Board of the Mathew Forbes Romer Foundation
Major Sponsors Thanks to our major sponsors!